The best classic cars to have in your collection is obviously subject to personal preferences but, still, the Irish vintage and classic car community tends to agree on the shortlist of most valuable or desirable collection cars. In this article, Insure My Cars are recommending a list of 5 best classic cars to own as an investment in Ireland in 2023 and the reasons behind it.
There is nothing quite like the roar of the engine or the scent of the leather when you're lucky enough to get closer with one of the best classic cars, as any vintage car enthusiast will tell you. And how do you feel when you come upon a model that has been expertly restored but is a rather rare appearance on the Irish roads? One in a million!
These fascinating classic automobiles are a history lesson packed in a car, and that's before you've even sat down on the best tattered leather or stroked your finger with appreciation across their spotless paintwork. Driving these vintage vehicles provides quite the enjoyment, but the best enjoyment comes from just admiring these classic cars.
Reasons to own these best classic cars
Over time, their value rises, and a classic automobile is a symbol of its era. Classic cars are a functional piece of history, and as their best value rises through time, they generally prove to be a smart investment too. Not to mention that meeting intriguing folks is a bonus. And because of all the attention, interesting people will approach you. A fantastic vintage car is an unbeatable conversation starter. Moreover, you can attend a vintage & classic car show, comparing your vehicle with the best cars out there. You've now joined a prestigious club, and it's an exclusive one.
What makes a classic car 'best'?
It's time to discover what makes a classic car valuable. The "best" tag will always be attached to priceless classic cars. The following four factors should be taken into account when estimating a classic car's worth:
Condition: A classic car in good condition or properly restored is worth a lot more than one that has been neglected or that received non-standard replacement parts.
Rarity: How many were produced? How many still exist out there? How many are found in Ireland?
Popularity: The larger the demand for a car, the higher its value will be. The more popular a classic car is, the greater the demand for it will be.
Model Quality: Was it regarded as expensive or affordable when it rolled off the assembly line?
How many and which of these criteria your classic car satisfies determines how valuable it is and it's also a way of choosing to invest in the best vintage vehicles for your collection. Having said that, it's quite obvious now that any of these older cars are valuable assets, not vehicles to be used for work commute or cabs to take cheap taxi insurance for.
1. Mercedes SL 300 Gullwing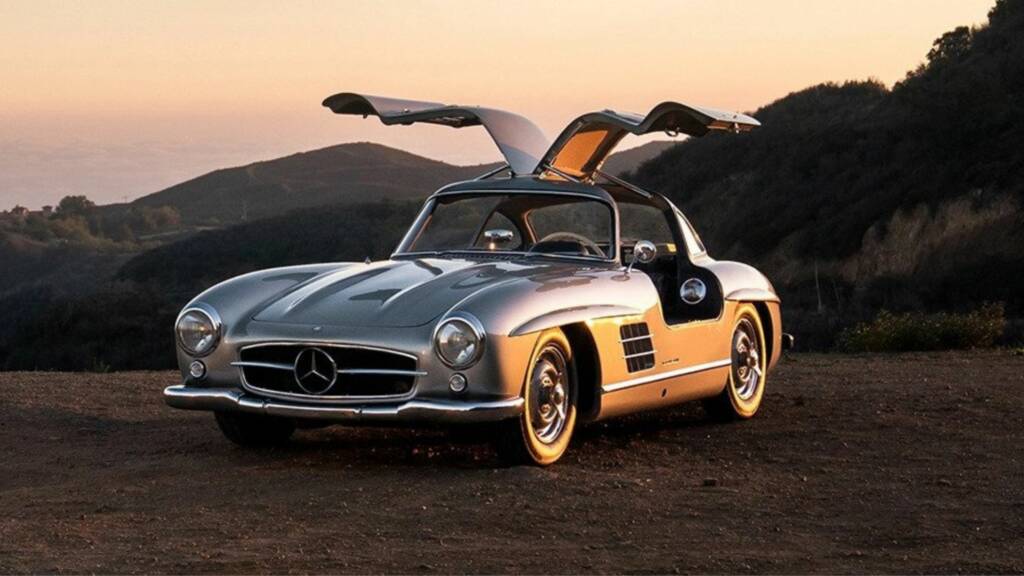 Depending on the final drive ratio, the breath-taking engine output of 215 hp (158 kW) provides a top speed of 250 km/h. Due to this best performance, the 300 SL was the time's quickest mass-produced vehicle and that contributed to its later classic car icon status. The vehicle had a frame that supported the engine, transmission, and axles but did not have room for conventional doors, just like the sports car from the 1952 racing season.
Additionally, 1954 saw the release of the Mercedes 300 SL "Gullwing", a coupé with a distinctive look and impressive power that captured the attention of sports car aficionados and that makes it the best classic car for us. The idea for the vehicle was born in the USA, where "a magnificent Mercedes Benz sports automobile is what we need." The Daimler-Benz Board of Management was persuaded to produce a series model of the popular 300 SL racing sports vehicle in September 1953.
Amazingly, the Mercedes-Benz 300 SL (W 198) made its dramatic debut at the International Motor Sports Show in New York just five months later, in February 1954. It was the first four-stroke engine production passenger car in the world to have direct fuel injection, which increases output and efficiency.
2. Rolls-Royce Silver Dawn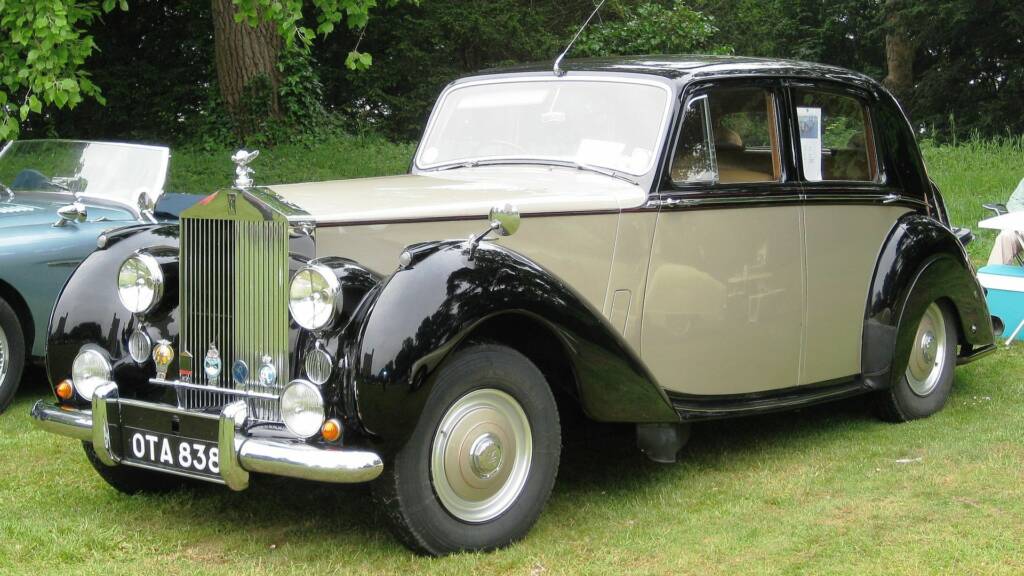 The full-size luxury vehicle Rolls-Royce Silver Dawn was built between 1949 and 1955. It was the first Rolls-Royce model to be available with a factory-built body, and that alone makes it one of the best classic cars out there. The chassis and body were shared with the Bentley Mark VI up until 1952 and the Bentley R Type up until 1955 when production came to an end.
The vehicle was initially released as an export-only model. Right-hand drives had a floor shift by the door, whereas left-hand drive manual transmission cars had a column gear change. From October 1953, it was only formally offered on the domestic market with the R Type based vehicle.
Up to 1951, the in-line six-cylinder engine's capacity was 4,257cc, and it had overhead inlet and side exhaust valves. A single double downdraft Stromberg type AAV 26 carburettor was used up to chassis number SFC100 until 1952 when a Zenith DBVC42 carburettor took its place, making it the second-best classic car in the list.
A 4-speed automatic transmission became an option on the 'E' Series chassis and the corresponding Bentley 'R' Type chassis in late 1952. Initially, all cars were equipped with a 4-speed manual transmission. Whether the automatic gearbox became the Silver Dawn's default is unclear, but up until the end of the production run, both manual and automatic options were offered.
3. Aston Martin DB4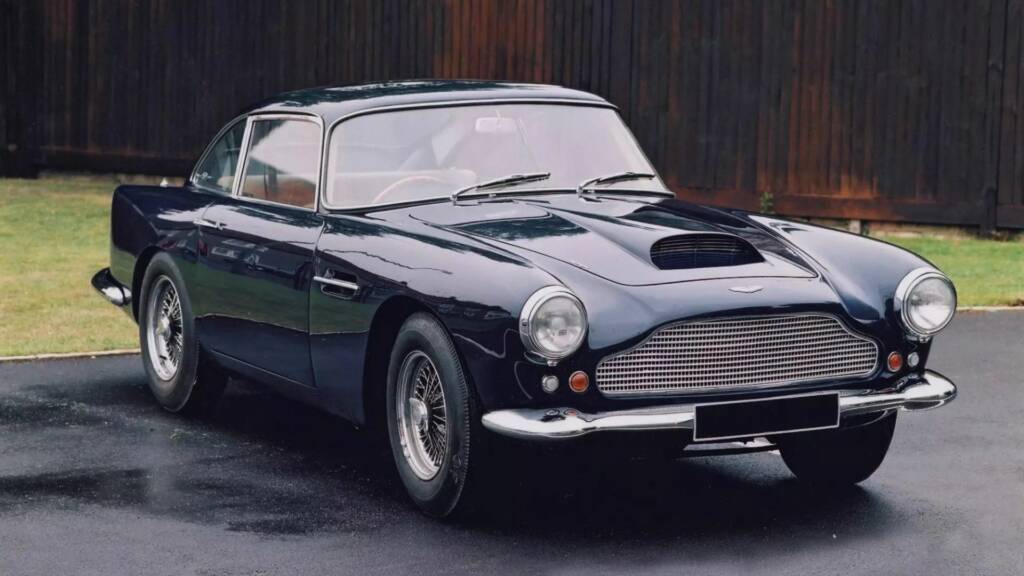 In 1956, Aston Martin DB4 began development alongside the DB Mark III. General Manager John Wyer, Chassis Designer Harold Beach, and Engine Designer Tadek Marek were the primary figures in the development of the DB4. Every significant part of the DB4 was brand-new, an aspect which today adds to its best value and makes it one of the most sought after classic cars.
The new vehicle debuted at the 1958 London Motor Show alongside the DB Mark III, whose manufacturing would last for over a year. The DB4 claimed to accelerate from 0 to 100 mph in under 30 seconds and attain the 100-mph mark in under 21 seconds.
One of the best classic cars with DOHC Straight six, 3670 cc, 240 bhp @ 5000 rpm 240 lbs-ft @ 4200 rpm engine with Dunlop Servo assisted brakes with front and rear solid discs reaching 0-60 mph in 9 seconds. The DB4 also provides transmission options like a 4-speed manual with optional overdrive and an optional Borg-Warner 3-speed automatic.
4. VW Beetle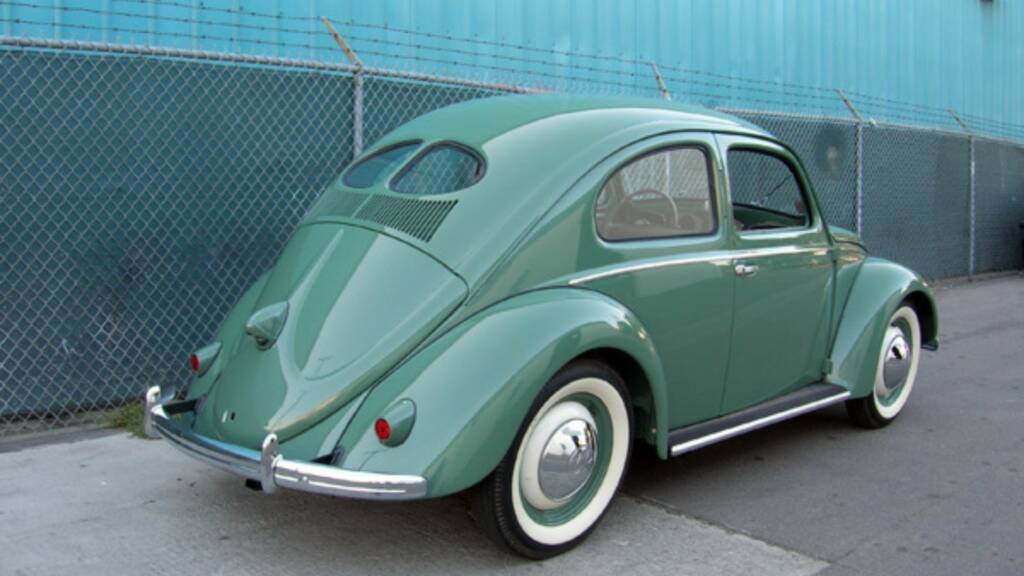 The Beetle was ordered in the 1930s to serve as the "people's automobile" (or "Volks Wagen" in German). Ferdinand Porsche created a curved-shaped vehicle that was reliable, practical, and economical. This historical start is half of the reasons why the Beetle is considered one of the best classic cars nowadays.
The "Bug" gained notoriety as a representation of the 1960s and the motto "tiny is beautiful" three decades later. The 1395 cc and 1984 cc petrol engines had an automatic transmission option. The Beetle's mileage ranges from 10.98 to 17.68 km/l depending on the model and fuel type, and its ground clearance is 120mm.
The Volkswagen Beetle is a four-seater, four-cylinder vehicle with dimensions of 4129 mm in length, 1721 mm in width, and 2502 mm in wheelbase – one of the best classic cars to consider buying.
And, if you didn't know already, Ireland was the first country outside of Germany to manufacture the VW Beetle in the 1950s, after the end of WW2!
5. Volvo P1800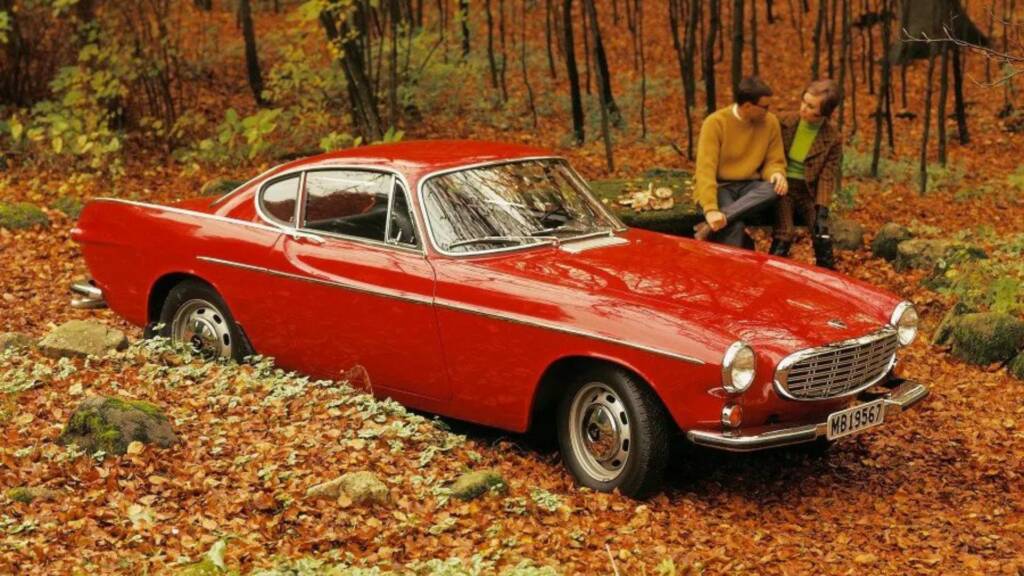 The next best classic car on the list is the P1800 coupé – one of the ostensibly most attractive vehicles ever made, but this chic Swedish car has a few more trivial tricks up its sleeve. From 1961 to 1963, the car was manufactured under license in the UK by Jensen, but due to quality issues, manufacturing of the Volvo P1800 was moved to Gothenburg, where it was given the S suffix and continued to be produced until the end of the decade.
The P1800S (the S for Sweden) predominates the classifieds today, with a production run of over seven years. The Jensen-built model's 1.8-liter, four-cylinder carburetted engine powered this facelifted vehicle, but in 1963 and 1966, power was increased from 101 bhp to 109 bhp and again to 115 bhp.
P1800 is proof of the Volvo four-potential pot's lifespan, but the best results come from following tight maintenance regimens and being safe, a feature not often seen in today's classic cars. Pre-E models' issues with starting or bumpy driving could be due to debris in the fuel hoses or carburettors, but even when in good condition, the earlier engine will have a little irregular idle. Perform a compression test to check for wear and look for dark smoke coming from the exhaust when you step off – this could indicate a problem with the valve seal or piston rings.
Owning a classic car is a great financial investment and maybe a childhood dream come true, so it should benefit of the best protection for it. Ask for a quote today or speak to one of our agents at Insuremycars.ie – your classic car insurance broker in Ireland.
If you consider investing in a classic car, you can start by learning about the differences between classic, vintage, antique and veteran cars in Ireland and by looking at online auto traders like CarZone.ie who have a distinct section for Classic Cars or the Vintage Cars page on DoneDeal.ie. If you're looking for the opinion and advice of other classic car enthusiasts in Ireland, two of the most reliable sources would be Boards.ie and Irish Veteran & Vintage Club.