Open Driving Insurance is a type of insurance option that basically covers any holder of a full Irish, UK or EU driver licence aged between 25 and 70 to drive your car. At Insuremycars.ie, we provide car insurance quotes including the open driving insurance option for a lower price.
Whenever you're taking or renewing an insurance policy with Insuremycars.ie – whether it's Comprehensive, Third Party, Fire & Theft or Third Party Only – you have the choice of adding the open drive insurance option as a form of extra protection.
What is an Open Driving Insurance?
Open driving insurance comes under different names, some car insurance brokers in Ireland preferring the terminology of open drive insurance or open driver insurance. But they all mean the same thing at the end of the day: it allows other drivers aged 25-70 with full Irish, UK or EU driver licence – once they have your permission – to drive your vehicle. And we all know how useful this option can be on your cover.
As mentioned above, open driving insurance can really prove its worth as an extra benefit added to your policy. We're certain you came across a lots of circumstances when you wish you had an open driver option activated on your insurance. Like every time you take a long trip with friends or extended family, and you wish you could take turns on that steering wheel. Basically, the open driving insurance would apply to every situation when you want to allow someone to drive your car but you don't want to add them as named driver on your policy.
What is really important for you to know – and a lot of people are mistaking the open driving insurance for something else – is that this extra option doesn't cover you driving other people's cars. If you are here to learn about how you can drive other people's cars, that is a distinct extra that most insurers offer and it's usually called Driving Other Cars. Just like the Open Driver Insurance, you can get the Driving Other Cars addition on your policy for a small price, as long as you are eligible.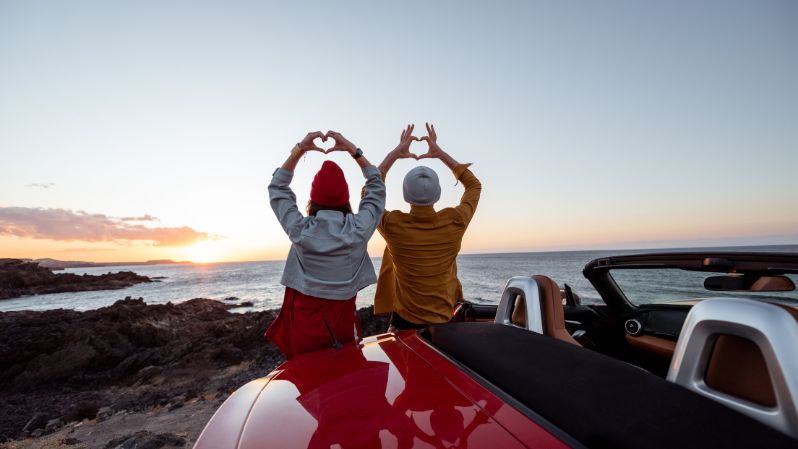 Do I have an Open Driving Insurance?
Before you consider adding the open driving insurance to your cover, we advise you to check if your current policy includes it. That is because sometimes people forget about the additional extras they opted for with their cover years ago and you might be surprised to find out that you already have it.
Check your Certificate of Insurance thoroughly, look for an extra option called Open Drive Insurance, Open Driving or Open Driver. If you're still not sure, you can check your insurance account online or even by calling your insurer. If you got your motor insurance through Insuremycars.ie, just give us a quick call on 01 231 9332 and our team will let you know.
If you followed these steps and you are now sure that your cover doesn't include the open driving insurance option, read further down to see if you're eligible for one and how to get it.
Who qualifies for Open Drive Insurance?
The bad news is that not everyone is eligible for an open driver insurance. Depending on the insurance provider (Insuremycars.ie is working with 12 leading insurers, so we cover most of the requirements), there are a few requirements to be met by both the policyholder and the other driver.
Most insurers will require that you, the policyholder, are 25-70 years old and some will also require you to have at least two years of No Claim Bonus. But again, each insurer is different, so make sure to get a few quotes or ask a broker like Insuremycars.ie to compare 12 different quotes for you and get you the best deal, with the requirements you meet. Also, some insurers don't offer the open driving insurance option for any type of car, you will have to enquire about that too or let your broker sort it out for you. And lastly, some insurers will refuse to offer you the open driver option on certain conditions like priorly availing of a discount for a second car insurance with them.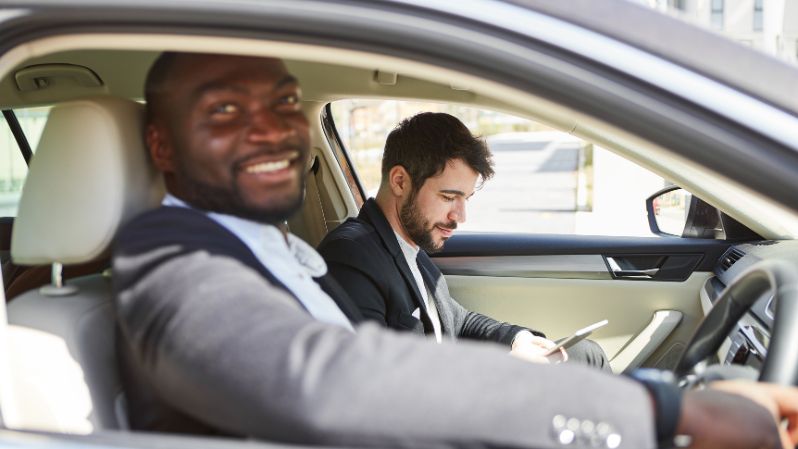 Who can drive my car with Open Driver Insurance?
As long as the other driver meets all the requirement criteria imposed by your insurer, you are free to allow anyone to drive your car. Most of the insurers we work with will have a few requirements in place for the other driver though. Some will specify that the other driver has to be aged between 25 and 70 or sometimes even 30 to 70. They can also limit the open driving insurance to drivers that had no more than one claim in the past five years or no open claims at present.
Other possible requirements for the other driver on the open driver insurance, depending on insurer can be: to be medically fit to drive a car; to hold a full clean licence, meaning no penalty points and no disqualifications or convictions from a motoring offence within the past five years. The most common requirement across the board will be for the other driver to hold a full Irish, UK or EU driver licence.
How does the Open Driver Insurance work?
At this point you probably wonder what happens in case the other driver had an accident in your vehicle, while covered by the open driving insurance. It is quite simple, the level of cover you have on your motor insurance policy simply extends to all the other drivers you allowed to drive your vehicle. For instance, if you have a fully comprehensive cover, all its benefits apply to the other driver too. Now, that also means that in the eventuality of an accident while driving your vehicle, both the damage and the claim will be under your insurance.
In other words, in case of an accident while the other driver drives your car, this will affect your No Claim Bonus. So basically, all the requirements different insurers set in place for the open driver insurance are meant to protect you, to make sure that only experienced and fit drivers are allowed to drive your car. It also falls on you to make sure that whomever you allow to drive your car is someone you trust enough.
When you add an open driving insurance to your cover, we recommend that you carefully read the documentation that comes with your policy to make sure you know exactly who can drive your vehicle with this additional extra.
If you are looking for some of the cheapest car insurance in Ireland to include the Open Driving Insurance option, Insuremycars.ie is offering excellent benefits with all our premiums, just fill out our online quote form and we'll get back to you in no time.