Looking for the best family cars in Ireland? Well, your search ends here! In this guide, we'll delve into the top-rated family cars in Ireland, ensuring a delightful blend of practicality, safety, and comfort. From spacious SUVs to eco-friendly electric options, we've got you covered. And the best part? With our multi car insurance policies, you can ensure all your family vehicles are protected with ease and convenience. So, fasten your seatbelts and get ready for an unforgettable adventure with your family!
The Importance of Choosing the Right Family Car
Choosing the best family car in Ireland is a decision that requires careful consideration. After all, it's not just a mode of transportation but a vehicle that will accompany you on countless family trips, school runs, and memorable journeys. Here's why finding the best family car is crucial for your family's comfort, convenience, and safety.
Along with finding the best car, it's essential to consider other aspects of protecting your loved ones and assets. While exploring the options for the best family cars in Ireland, don't forget to review your home insurance policy to ensure comprehensive coverage for your valuable property and belongings.
Best Family Cars in Ireland: Our Top Picks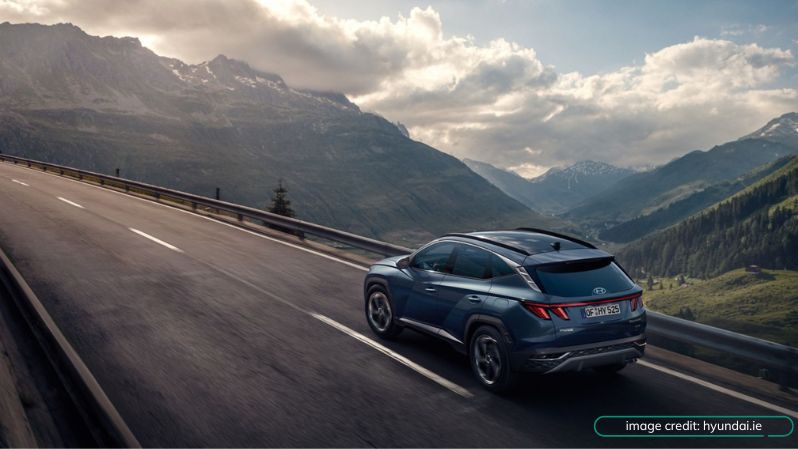 1. Hyundai Tucson: Redefining Family Adventures
The Hyundai Tucson is a true gem when it comes to family-oriented vehicles. With its sleek design, abundant space, and cutting-edge technology, this SUV provides an optimal blend of style and functionality. The Tucson's impressive fuel efficiency and advanced safety features guarantee peace of mind while embarking on memorable family road trips.
2. Volkswagen Tiguan: The Perfect Blend of Style and Versatility
The Volkswagen Tiguan is an exceptional choice for families, offering a harmonious combination of style, practicality, and versatility. Its spacious interior, ample storage capacity, and advanced safety features make it a frontrunner in the family car segment. Whether you're heading for a weekend getaway or tackling everyday errands, the Tiguan ensures a smooth and comfortable ride for everyone.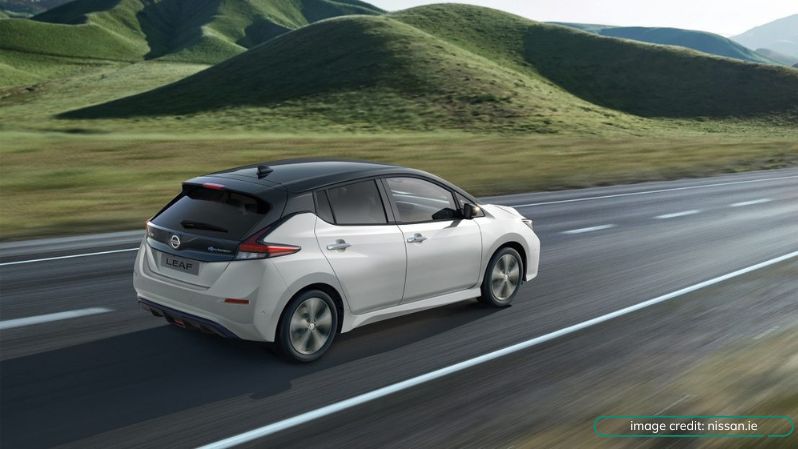 3. Nissan Leaf: Embrace the Future with Electric Family Fun
If you're looking to make a sustainable choice without compromising on space and practicality, the Nissan Leaf is an excellent option. As one of the best electric family cars in Ireland, the Leaf offers zero-emission driving and an impressive range. It's no wonder this car makes one of the most popular taxi cars in Ireland too! Say goodbye to fuel costs and embrace eco-friendly family adventures with this innovative electric vehicle. Did you know you could avail of a lower premium with electric car insurance? Not only do electric cars offer environmental benefits, but they can also be advantageous from a car tax perspective. With lower emissions, electric vehicles often have lower Benefit-in-Kind (BIK) rates for company car drivers,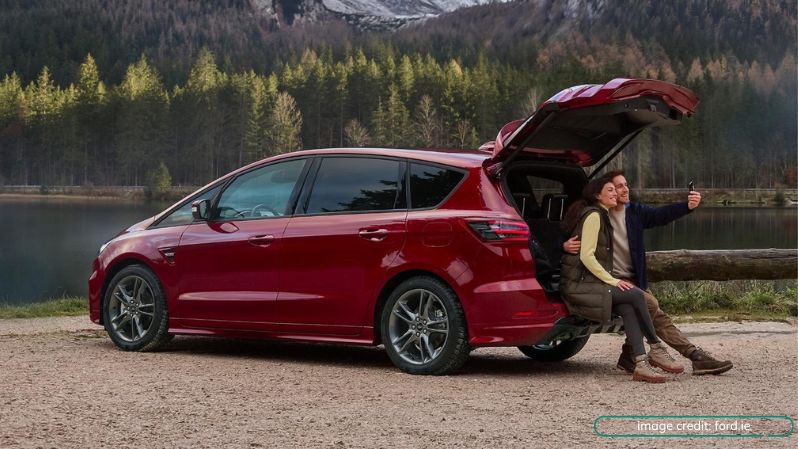 4. Ford S-Max: Unleash the Power of a 7-Seater Marvel
When it comes to accommodating larger families, the Ford S-Max takes the spotlight. With its spacious 7-seater configuration and a host of family friendly features, this MPV car combines comfort, versatility, and some of the best driving dynamics. Whether you're planning a family road trip or simply need the extra space for carpooling, the S-Max has got you covered.
Best Family SUVs in Ireland: Combining Space and Adventure
When it comes to family cars, SUVs have gained immense popularity due to their spacious interiors, elevated seating positions, and robust performance. Let's explore two more of the best family SUV options that are making waves in the Irish market. On the lookout for more eco-friendly options? Check out our blog on finding the best hybrid SUV in Ireland.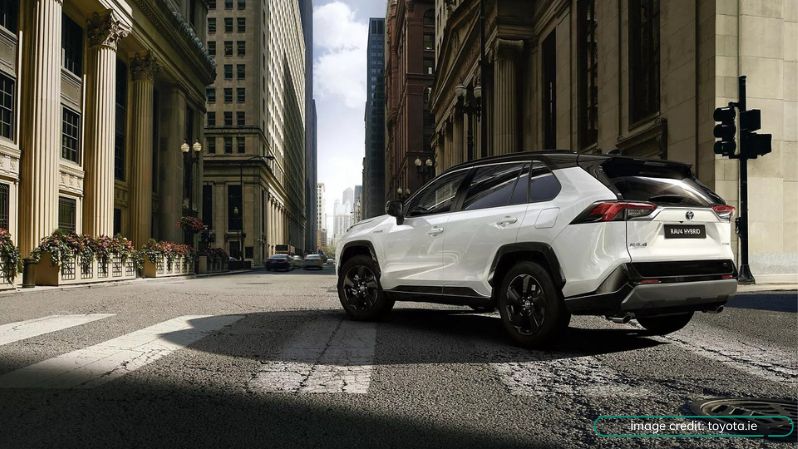 1. Toyota RAV4: Redefine Your Family's Adventure
The Toyota RAV4 is a true icon in the world of family SUVs. With its striking design, exceptional comfort, and impressive fuel efficiency, it's no wonder it's a top choice for Irish families. The RAV4's advanced safety features and ample cargo space make it ideal for both urban and outdoor adventures, providing a seamless blend of style and practicality.
2. Kia Sportage: Elevate Your Family's Style
The Kia Sportage effortlessly combines stylish aesthetics, impressive performance, and family-friendly features. With its spacious cabin, high-quality materials, and advanced technology, this SUV caters to the needs of modern families. Whether you're cruising through city streets or exploring the countryside, the Sportage ensures a comfortable and enjoyable journey for all.
Considering an electric SUV for your family? Check out the top 6 electric SUVs in Ireland right now.
Choosing the best family car is a significant decision that directly impacts your family's comfort and safety. With Insure My Car's guide to the best family cars in Ireland, including our top picks, you're now equipped to make an informed choice. Embark on unforgettable family adventures, create lasting memories, and enjoy the perfect blend of practicality and style with these exceptional vehicles.
Don't wait any longer! Visit our website today to explore our range of family car insurance options and ensure your beloved family car is protected every step of the way. Your ultimate family adventure awaits!
Brought to you by EverBold PPC Agency | Dublin