We've rounded up the top six electric SUVs in Ireland right now so you can make an informed decision when it comes to choosing your new car.
If you're on the lookout for an electric SUV in Ireland, you've got plenty of great options. Whether you're looking for something affordable or something luxurious, there's an electric SUV to suit your needs. We've rounded up the top six electric SUVs in Ireland right now so you can make an informed decision when it comes to choosing your new car.
Electric cars and SUVs have become more popular in Ireland over the years, and for good reason. These increasingly popular cars are more environmentally friendly, have lower fuel costs, and are incredibly reliable. Not to mention, electric car insurance can be much more cost-effective! In fact, according to the Central Statistics Office, the number of new electric cars licensed has increased by 81% between 2021 and 2022. To learn more about the benefits of electric cars, visit our website.
However, despite the recent trend, electric vehicles still have their drawbacks. Let's look at some of the pros and cons of going electric to help you make an informed decision.
The Pros of Going Electric
Lowering your carbon footprint. Electric vehicles are much more environmentally friendly than their petrol or diesel counterparts. They use no petrol or diesel, and the electricity used to power them is often produced from renewable sources. This means you can minimize your environmental impact with an electric car.
More cost-effective. The cost of an electric car is lower than a petrol or diesel car. They don't require expensive fuel, the electricity is cheaper than petrol or diesel, and they require no oil changes. Additionally, most electric cars come with tax credits.
Reliability. Electric vehicles are incredibly reliable. They rarely require maintenance, and they don't need to be serviced as often as petrol or diesel cars.
The Cons to Be Considered
Limited Range. Electric cars have limited ranges and it can at times, be difficult to find charging stations. This means electric 4x4s may not be suitable for long-distance travel in Ireland and you'd need to consider appropriate stop-offs to recharge throughout your journey.
Price. Electric cars can be costly to purchase new. However, there are electric vehicle grants available from the Sustainable Energy Authority of Ireland (SEAI) to help you make the switch to zero emissions.
Availability. Electric cars aren't always widely available. Moreover, in certain rural areas, you may find it more difficult to locate charging points.
Overall, electric SUVs have a variety of pros and cons in Ireland. They are more environmentally friendly and cheaper to operate, but have a limited range and can be more expensive to buy outright. It is important to consider all these factors before deciding to go electric.
Our Top Picks for an Electric SUV in Ireland
BMW iX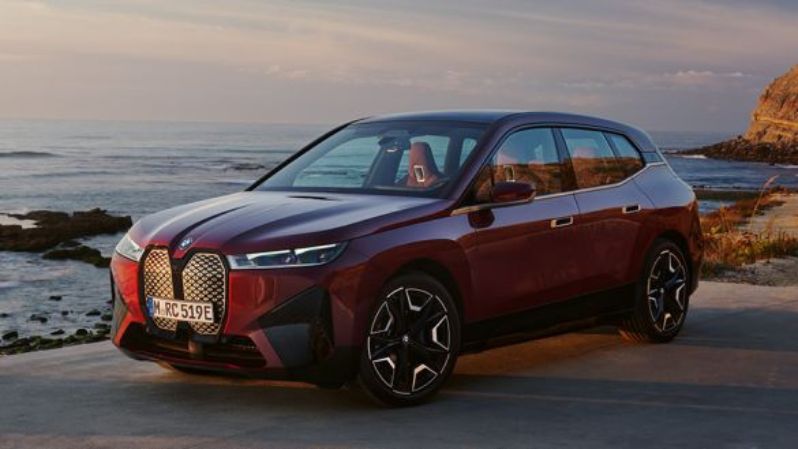 The BMW iX is a revolutionary electric 4×4 that is sure to make waves in the automotive industry in Ireland. These sleek and stylish cars usher in a new era of EV technology, offering drivers powerful performance, advanced safety features, and cutting-edge design. Its sleek exterior design stands out in any parking lot, while its striking interior is designed to make even the most mundane of journeys a pleasure.
Behind its attractive design, the iX boasts a range of impressive performance features. Its electric powertrain can deliver a maximum of 523 horsepower, allowing for a 0-100 time of just 6.1 seconds. It also boasts a range of up to 413km and features a range of driving modes, including Eco, Sport, and Comfort, so you can adapt to the conditions. Plus, no need to worry about losing car keys around Ireland as with the BMW ix electric jeep, you've got access to a digital key via your smartphone!
Nissan Ariya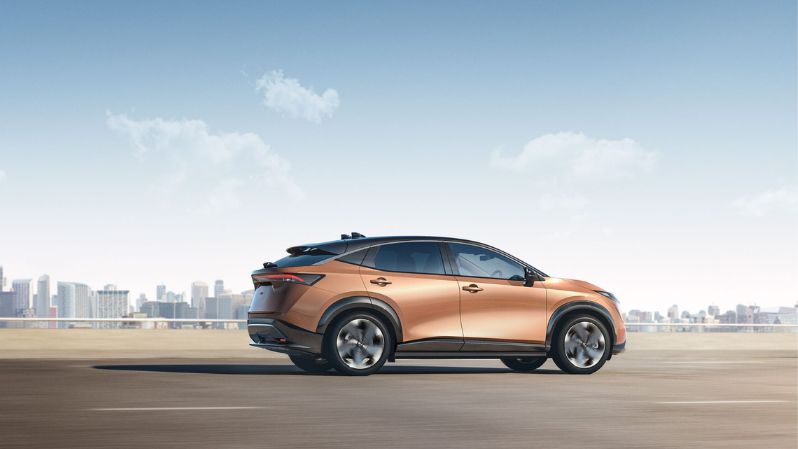 The Nissan Ariya is a sleek, stylish ride giving drivers an exhilarating experience while also helping to reduce emissions and fuel costs. The Ariya has an advanced all-wheel drive system with powertrain differential control, giving drivers maximum control and stability no matter the terrain. This SUV is packed with state-of-the-art technology, including ProPilot Assist and NissanConnect.
The Nissan Ariya is an impressive electric SUV, sure to turn heads wherever it goes in Ireland. With a range of up to 532km and fast charging abilities, it's a car designed to revolutionize your driving experience. Plus, with its zero-emission drivetrain, you can feel good knowing you're doing your part to help reduce carbon emissions.
Kia EV6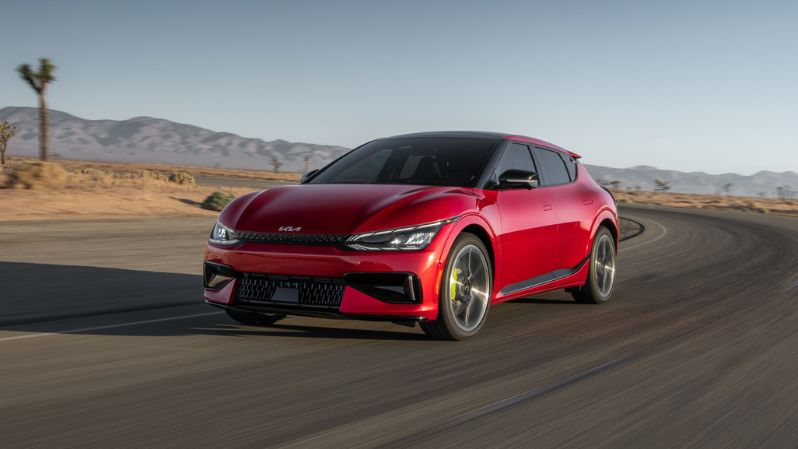 With the shift towards electric vehicles being a top priority for automakers, Kia is taking the lead with their new EV6 model. The Kia EV6 is an all-electric, 5-door crossover that gives consumers a new level of performance and efficiency. It allows for faster charging times, with an 80% charge in as little as 45 minutes when used with a 350-kW charger. If you're worried about losing your keys in Ireland, don't: The Kia EV6 electric jeep comes with an extra key.
The Kia EV6 is sleek and modern, with its low-slung profile, slim headlights, and muscular proportions. With a range of up to 527km, this is one to consider if you're looking to buy an electric SUV this year in Ireland.
Audi Q4 e-tron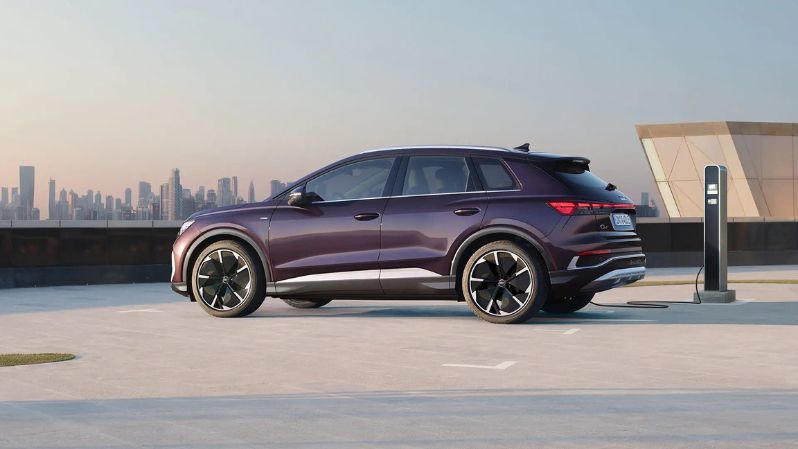 The Audi Q4 e-tron is a revolutionary electric SUV that combines style and performance with eco-friendly efficiency. With a range of up to 385km, the Q4 e-tron offers an impressive range for an electric vehicle in its class. It also boasts a luxurious interior and plenty of advanced technology features.
The Q4 e-tron is powered by two electric motors with a combined output of up to 199 kW. This allows the SUV to achieve 0-100 in a staggering 6.9 seconds and a top speed of 180 km/h. Overall, the Audi Q4 e-tron is the perfect combination of style, performance, and efficiency.
Peugeot E-2008 Active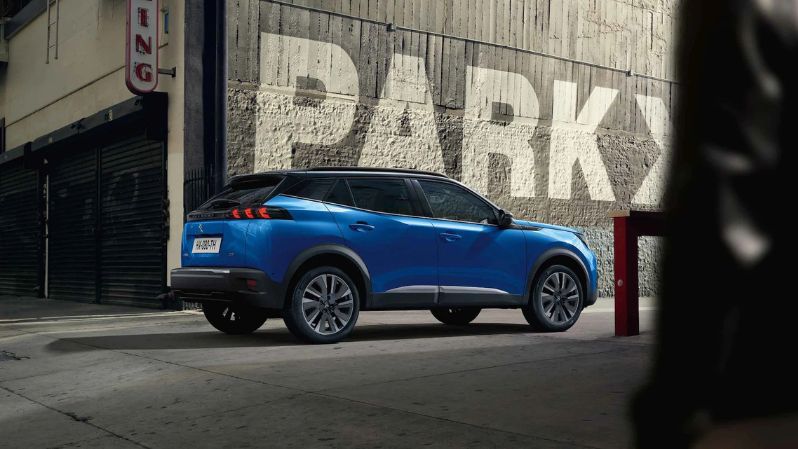 The Peugeot e-2008 Active is an electric SUV that is designed for family drivers in Ireland who want the benefits of an electric car but with more space. This vehicle has an impressive range of up to 255km and features a 45kW battery. The vehicle is equipped with one of the most advanced safety systems on the market, offering a range of driver assistance functions such as automatic emergency braking, lane keep assist and active cruise control.
The battery can be recharged quickly and provides a long-range, ensuring that you can get to your destination without having to worry about running out of power.
Opel Mokka-e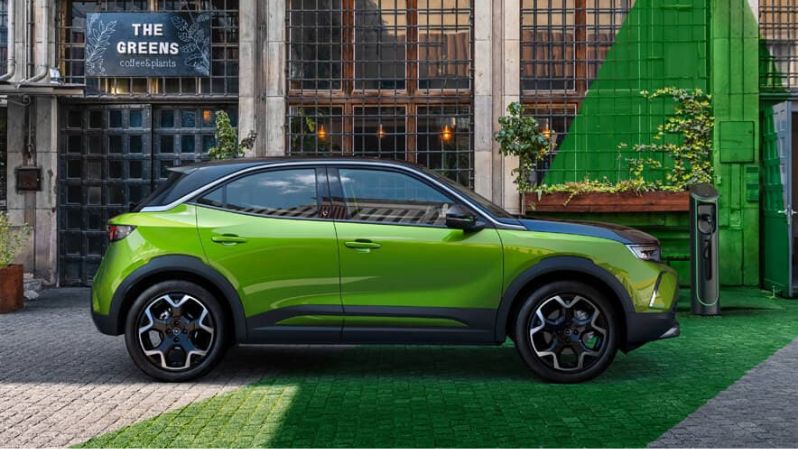 If you're looking for an electric SUV that blends luxury and convenience with an affordable price tag in Ireland, then the Opel Mokka-E is a perfect choice. Combining all the benefits of having a high-end car with the practicality of a hatchback, the Mokka-E takes the best aspects of both, offering a comfortable and stylish ride that won't break the bank.
One of the Mokka-E's best features is its incredible value for money. It offers an impressive 340 km in range, meaning you won't have to worry about running out of power while on the go. The car is equipped with lane-keeping assistance, rear-view cameras, blind-spot monitoring, and adaptive cruise control – all of which provide additional peace of mind when driving.
If you're looking for an electric SUV in Ireland, you'll have plenty of options to choose from. The six electric SUVs listed here are all great options, and they're sure to please any driver in Ireland looking for a reliable and stylish ride. Check out these blogs if you want to know more about the electric cars with the longest range or the best electric SUV in Ireland in 2023.
You might also be interested in finding out which are the 2023's Best Family Cars in Ireland.
Once you've made up your mind, don't forget you'll need great value car insurance, so be sure to visit Insuremycars.ie.