If you're on the hunt for a blend of convenience and eco-friendliness, small electric cars might just be your ideal pick. In this guide, we're diving into the world of these compact electric wonders that are transforming the landscape of urban commuting and sustainability. If you're in Ireland, you're in luck – small electric cars are making waves on Irish roads, and as a leading provider of electric car insurance, we're thrilled to introduce you to their benefits. So, buckle up and let's explore the exciting realm of small electric cars!
Embracing Small Electric Cars in Ireland
As sustainability takes centre stage, small EVs are emerging as the perfect solution for eco-conscious drivers. Designed with compact dimensions, they're tailor-made for city driving, fitting into tight spots, and gliding through traffic. This trend is especially prominent in Ireland, where city life demands nimble and environmentally friendly transportation options.
To learn more about why you should buy an electric car, read our blog!
The Advantages of Small Electric Cars
1. Emissions-Free Cruising
Electric cars run solely on electricity, emitting zero tailpipe pollutants. This means you can cruise around town without leaving a carbon footprint behind – a win for both you and the environment. Additionally, if you're considering an EV as a company car, you'll also benefit from lower Benefit-in-Kind (BIK) rates due to the reduced emissions associated with electric vehicles.
2. Effortless Manoeuvring
Navigating busy streets becomes a breeze with electric cars, especially if they're small! Their compact size allows you to slip into tight spaces and parallel park like a pro.
3. Economical Performance
Electric cars typically have lower operational costs compared to traditional gasoline vehicles. Charging is often more affordable than refuelling with petrol or diesel, and maintenance requirements tend to be simpler due to fewer moving parts. Check out our guide on electric car charging costs.
5 Great Small Electric Cars
1. Peugeot e-208: A Stylish Revolution
The Peugeot e-208 is a small electric car that makes an automatic impact. Boasting a striking design and a range of vibrant colours, the e-208 stands out on the streets of Ireland. But it's not just about looks – this electric hatchback offers an impressive range of up to 350km on a single charge, allowing you to roam around without the worry of frequent charging stops. Its intuitive technology and spacious interior make it a joy to drive, whether you're heading to work or exploring the scenic routes of the Irish countryside. Speaking of which, check out these great Irish road trips to add to your bucket list!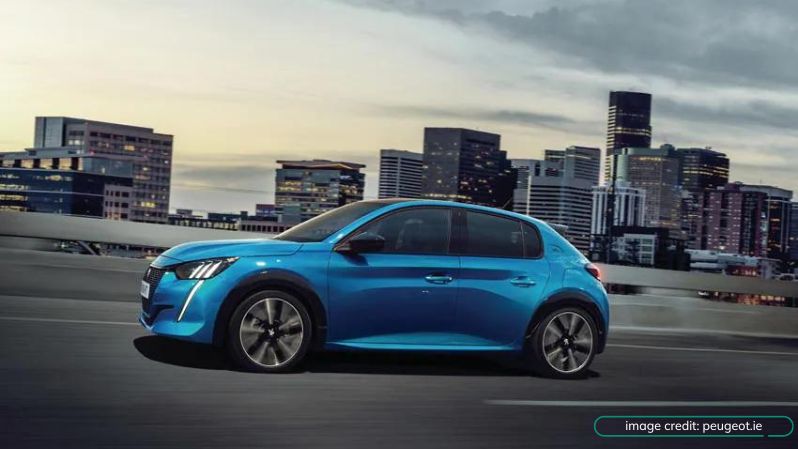 2. Renault ZOE E-Tech: The Urban Companion
If you're looking for a small electric car that's tailor-made for city life, the Renault ZOE E-Tech might be your perfect match. With its compact size and nimble handling, navigating through the city's bustling streets or finding parking spots becomes a breeze. Its 52 kWh battery ensures a range that keeps up with your daily adventures. The ZOE's cheerful exterior hides a surprisingly spacious interior, making it an ideal choice for both solo commuters and small families. And with its efficient electric motor, the ZOE lets you embrace the eco-friendly lifestyle without compromising on convenience.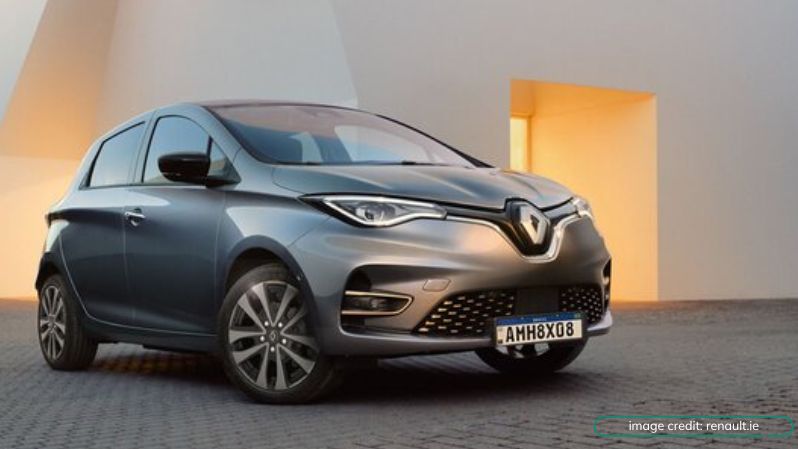 3. BMW i3: Innovation Meets Elegance
The BMW i3 is a true embodiment of innovation and luxury in the electric car realm. Its distinctive design, featuring sleek lines and sustainable materials, sets it apart from the crowd. The i3's electric powertrain delivers an exhilarating driving experience, while its premium interior ensures that you travel in style and comfort. As a small electric automatic car with an air of sophistication, the BMW i3 is a statement of your commitment to a greener future. Its available battery capacities include 42 kWh and 120 Ah.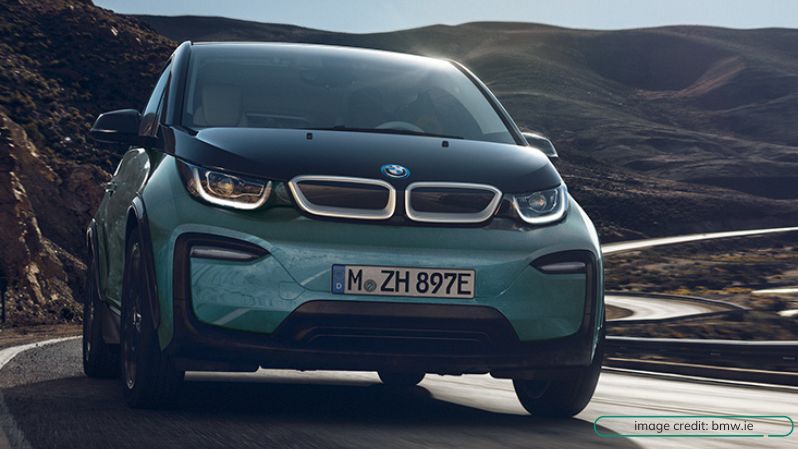 4. Fiat 500 Electric: Retro Charm and Modern Power
The All-Electric Fiat 500 brings a touch of retro charm to the world of small electric cars. With its iconic design and compact size, the 500 Electric is perfect for zipping through the streets of Ireland's charming towns. But don't let its vintage appearance fool you – this electric model comes equipped with modern technology and a range of up to 320 km on a single charge. It's a true blend of nostalgia and innovation, offering a fun and eco-friendly driving experience.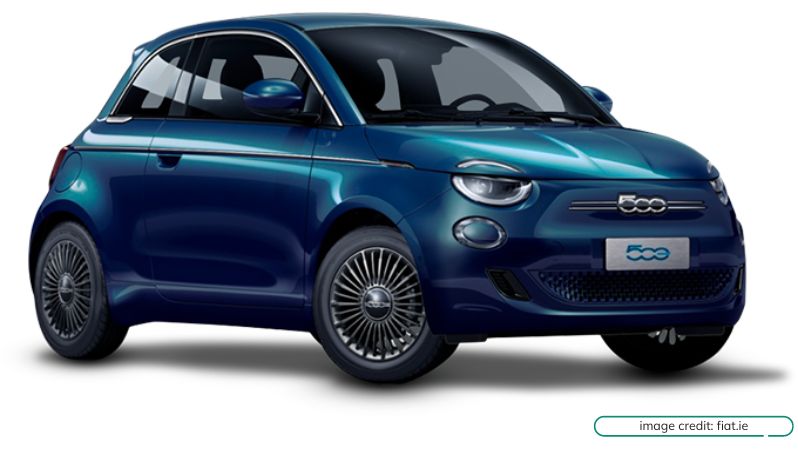 5. Smart EQ ForTwo: Urban Agility – Small Electric Car 2 Seater
The Smart EQ ForTwo is designed for urban living, making it an ideal choice for navigating bustling Irish city streets. Its compact size allows you to easily manoeuvre through tight spaces, while its electric powertrain ensures a quiet and emission-free ride. With a range of up to 130 km, it's perfect for short city commutes and errands. Plus, its charming design adds a touch of style to your everyday journeys. If you're looking for a small electric 2-seater car, the Smart EQ ForTwo is a fantastic option.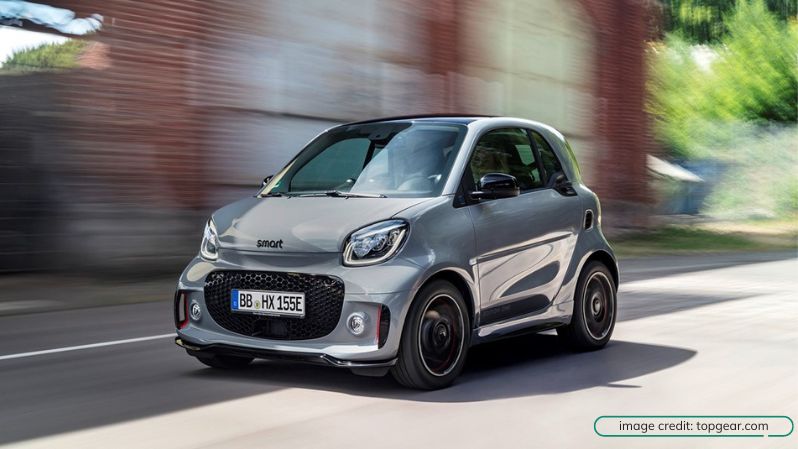 Small Electric Cars Coming Soon
Exciting developments are on the horizon for small electric cars in Ireland, and one of the most anticipated arrivals coming soon is the BYD Dolphin. It's expected to make its debut in September 2023. This compact electric car offers a unique blend of style, efficiency, and eco-friendliness. With its compact size and innovative design, the BYD Dolphin is tailored for urban mobility while its advanced electric drivetrain promises an efficient and eco-conscious driving experience. Plus, it boasts an impressive range of up to 425km! Keep an eye out for its launch and get ready to explore a new dimension of sustainable driving in the compact electric car segment.
As small electric cars continue to revolutionise the way we drive, small electric cars stand out for their efficiency, manoeuvrability, and eco-friendliness. These top models are just a glimpse into the exciting future of electric mobility in Ireland.
At Insuremycars.ie we have a dedicated EV insurance section to keeping you informed about the latest trends in the automotive world and helping you find the perfect electric car that aligns with your values and preferences. Visit us today to learn more and take a step towards a greener future!
This blog is brought to you by EverBold PPC Agency | Dublin.